The goal of my latest product photography shoot for Key Molecule company was to create bright and clean images that would significantly better capture the attention of viewers, surpassing the impact of the photos my client had previously. It was super important to make photos look fresh and clean, just like the skin treated with their products! 🙂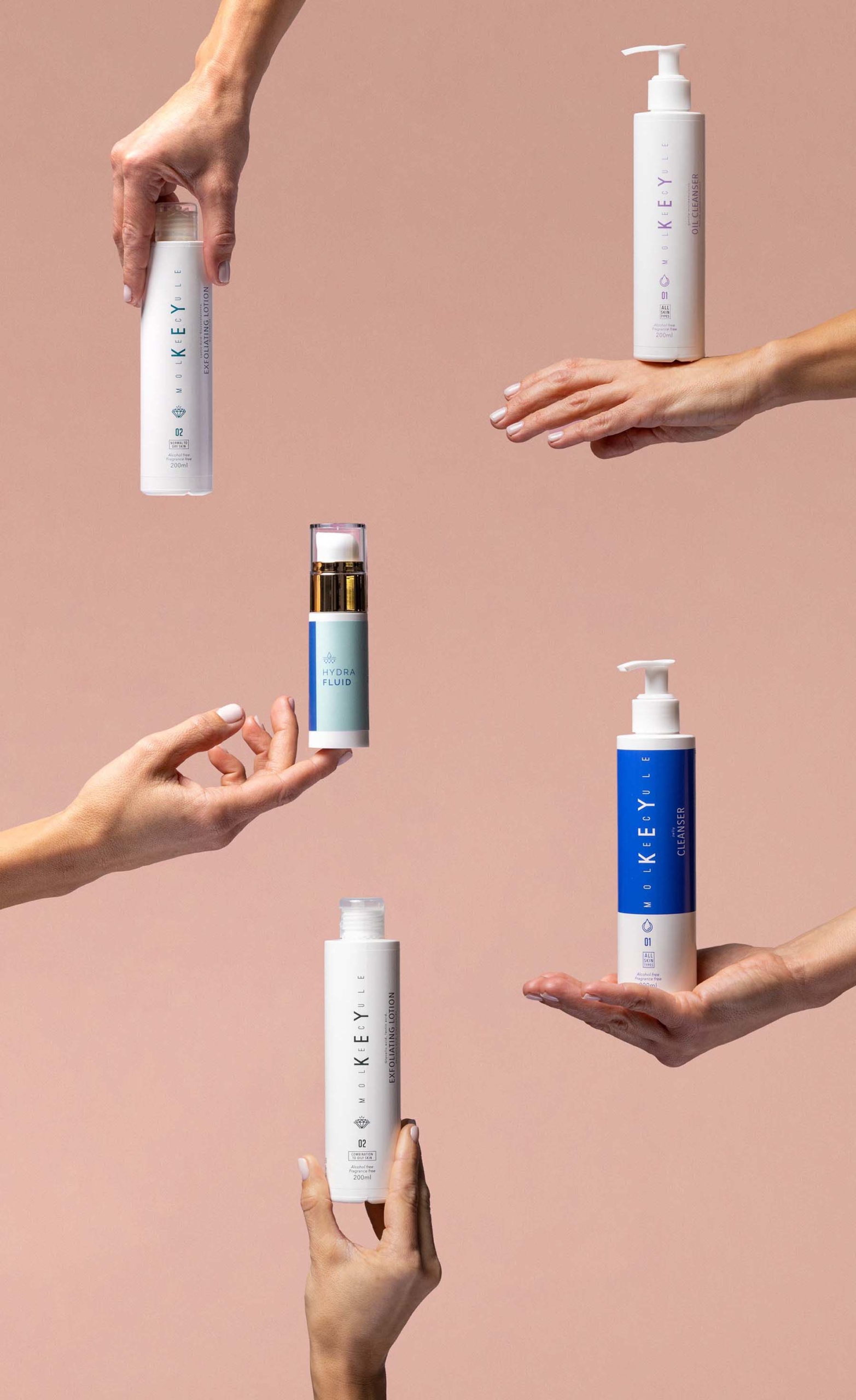 I used solid color backgrounds to maximize the focus on the product itself. Just to clarify – I also used white and gray, which some don't consider as colors. 🙂 I chose both larger and smaller lighting modifiers to perfectly illuminate the products and the model while using these products. By combining these elements, I achieved clean, bright, and eye-catching photographs!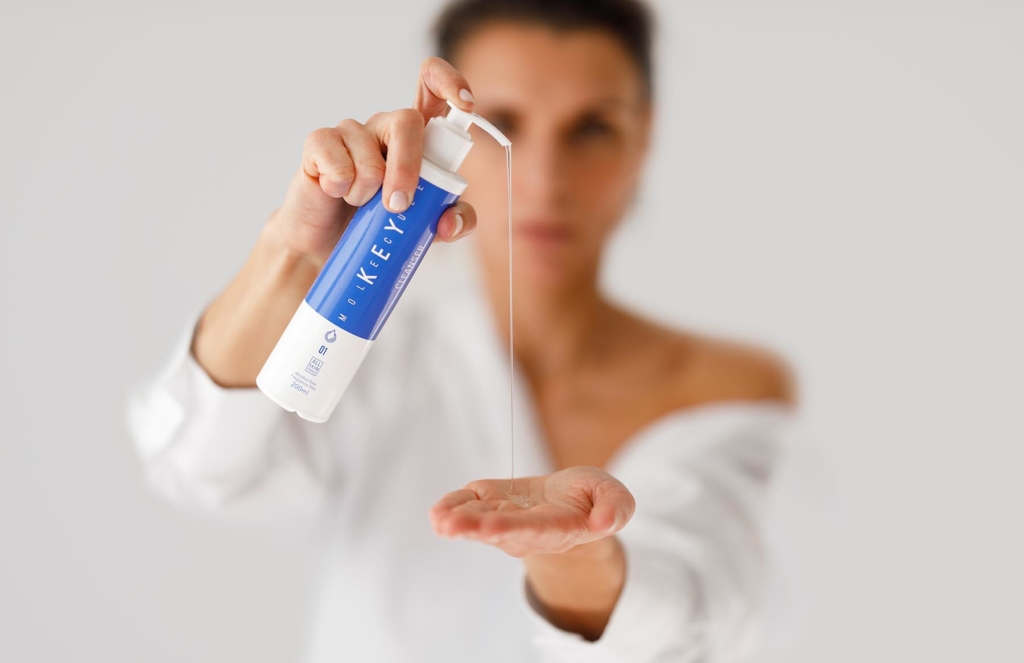 So,why did we decide to make this product photography set minimal?

Clean and bright images reflect professionalism and attention to detail. That embodies the essence of product photography. When skincare product companies present their products in high-quality, well-lit photos, it conveys a sense of trust and reliability. Consumers perceive such companies as dedicated to providing top-notch products and are more likely to associate them with quality and efficacy.

This is not some kind of universal rule for all products. It would be dull, for example, to create images for a product that requires dynamics and a warmer environment, like the campaign I worked on for Artisan Gin. If you're interested in seeing how the photography and video shooting for that project turned out, you can check it out at Artisan Campaign.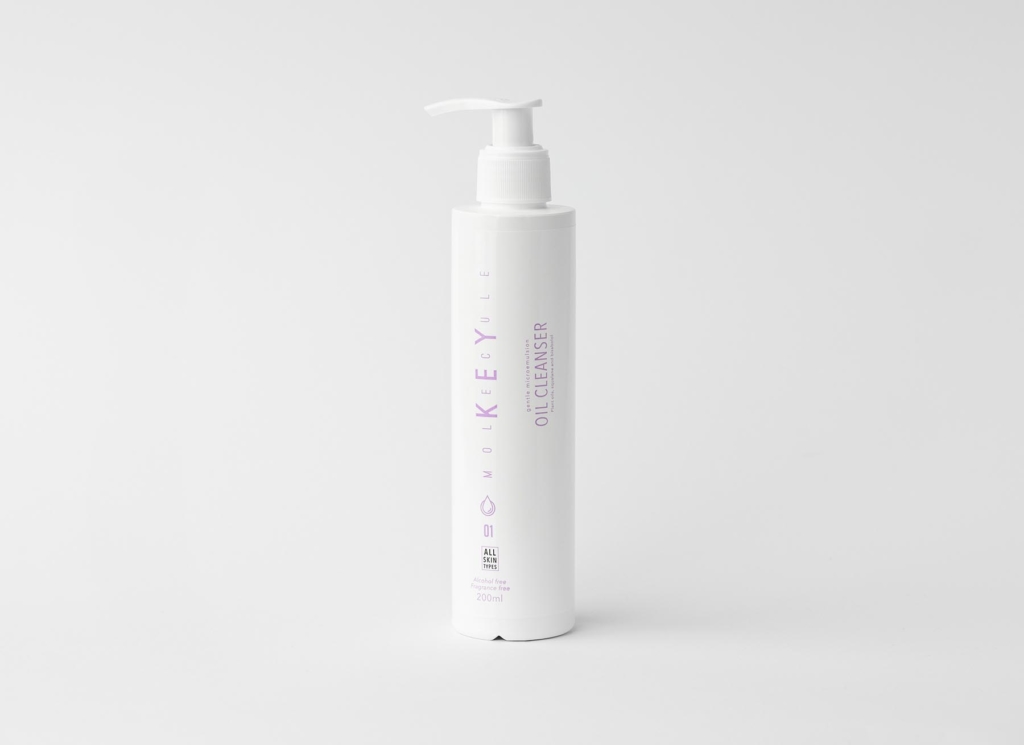 What Key Molecule stands for?

The idea behind Key Molecule originated from the desire to provide top-quality skincare through products. These were made from carefully selected ingredients and high-quality raw materials with proven effectiveness.
Behind this idea is a team of dedicated pharmacists who utilize their expertise and knowledge in the field of cosmetology. Their goal is to formulate products that will provide your skin with the care it needs. See more on their website – KeyMolecule.com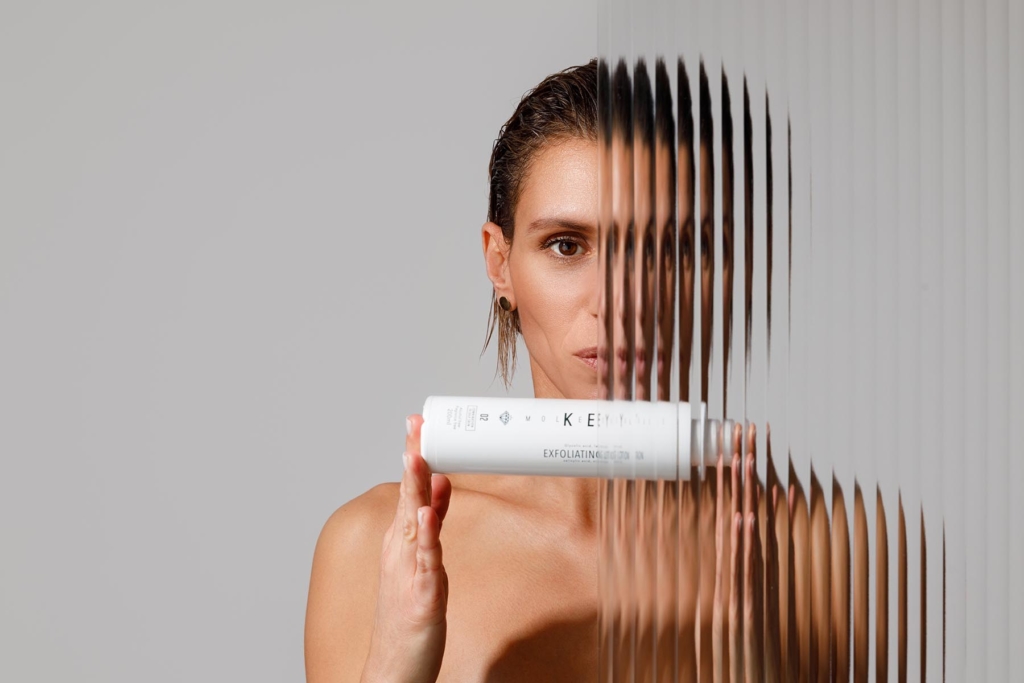 Thank you for visiting!
If you enjoyed this type of content, feel free to follow me on social media. You'll find more content there and will be able to communicate with me directly.