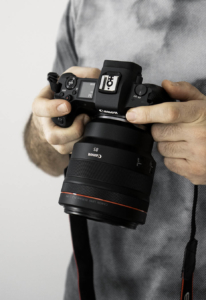 The photographer I truly respect and following for a long time – Chase Jarvis once said that the best camera is the one you have with you at the particular moment! I must say that I couldn't agree more with that statement.    
My first camera was a Fuji s7000. I loved it! At the time before buying it I wanted to buy a Fuji s5500, which was in the shop window of the local tech store, but at the very last moment I mustered up the courage and bought an advanced version – s7000. For me, it was unbelievable… like a kid with a long wanted toy! As my first camera, s7000 was great for learning photography.
After a year of playing with it, shooting at whatever I could, I heard about stock photography. It sounded like a nice way of earning money. I registered on several stock sites and after I started uploading my photos there, I found out that my s7000 makes more noise than it's allowed. Man! Should I buy another camera now? I haven't had the money for it. But as usual, when we desperately want something, a way become made sooner than we think. I bought the famous Canon 350D! And few years after that Nikon D80, then Canon MKII, then Nikon D800, etc.
Today, my photo backpack contains Canon EOS R, Sony a6500, Nikon D800 and a GoPro Hero 4 (still works fine) as well as the DJI Phantom 4 (which is not in the backpack).
Does the equipment make the photographer?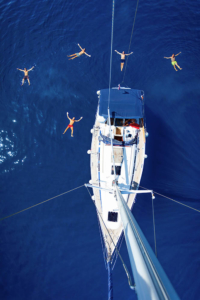 Not necessary. A camera is a tool that you use to capture the scene that is in front of you. The scene matters the most! When I say the scene, I think about the environment, space, sources of light, models, clothes, colors in the scene but first of all the idea that connects all that I mentioned above. If you use the most expensive camera in the world and capture the door handle in the hallway with poor lighting… it would probably suck! On the other side, if you go sailing and get to the top of the mast, tell your friends to jump into the water and to pose for you, which creates the scene in front of you pretty convenient for any type of camera.
Nevertheless, high-quality photography equipment can help you improve your photography skills. Better sensors, focus systems or some good quality lenses could expand your abilities to create more advanced photos in the specific conditions. Whenever the situation allows me to bring more equipment, I would take it! Shooting with different lenses can produce different looking content which gives me a variety of perspectives to pick later and select the most convenient. Sometimes conditions on your set require additional lighting and then it is necessary to have one or few strobe lights with different kinds of modifiers.
If you're interested, please check the video from our sailing HERE
Why shoudn't I always use all the equipment I have?
That would be pretty cool! I would love to have the possibility to use different lenses from different angles or to get different lighting by using some strobes. But is that aways possible?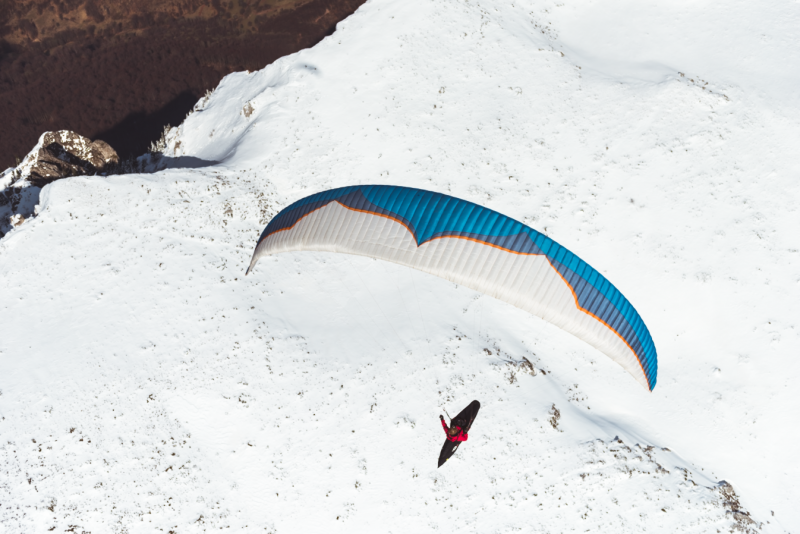 Most of the time, my shooting locations are in the places where it's accessible for my car where I can put most of the necessary equipment. However, some shoots are in the mountains, on the sea or river or even in the air. This situation often allows a minimal amount of the equipment to be carried.
What do you think? Does the equipment make the photographer? 🙂